Introducing a new vibrant, emerging, sustainable community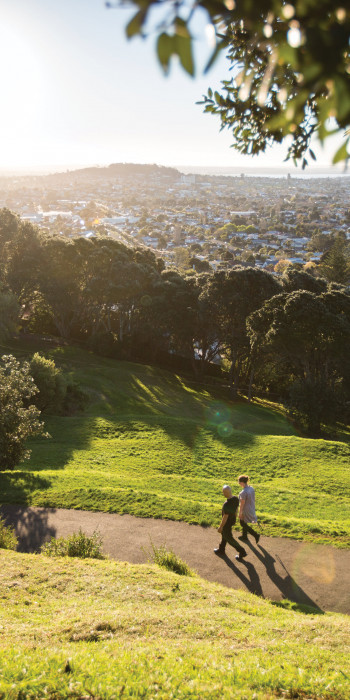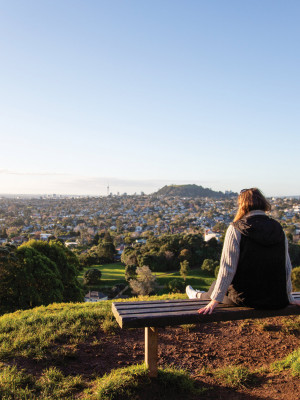 Introducing a new vibrant, emerging, sustainable community
Renew, respect, love – a philosophy for living that builds on the past. The concept of our Three Kings development is founded on respect for Te Tātua-a-Riukiuta (Big King) as a spiritual and physical landmark. Street level views and improved access will restore Big King's position as a key feature of Auckland, and by doing so give the site a strong sense of location and connection with the wider city.
Three Kings will see up to 1,500 homes built over the next eight to 10 years and will cater to a wide range of lifestyles and life stages. Formerly the Three Kings quarry and second largest brownfield site in Auckland, plans for this unique inner city development will see the quarry transform into a modern, connected, integrated, central city community. The development will include a town square, two playing fields, a village green and a wetland park with boardwalk. Three Kings will be well connected to the town square and will be respectful of nearby landmarks such as the Te Tātua-a-Riukiuta volcanic cone.
Register your interest
Be the first to know when our new homes will be available for sale in our Three Kings location.
I agree to receive future communications from Fletcher Living. I understand I can opt out at any time. View Privacy Policy
Thank you for registering your interest!
One of our sales team will be in touch with you soon.
Coming Soon
Below are our upcoming developments at Three Kings
These stylish apartments are designed to offer the very best of modern living. Under construction now, sales will commence from May 2022.
Location
With good schools just down the road, Three King's shopping centre within easy walking distance and Mt Eden Village a short drive away. Cornwall Park, Keith Hay Park and plenty of reserves to kick a football around, this location couldn't be more sought after. It offers a great mix of facilities, easy access to motorways, key arterial routes, and major sights and attractions around Auckland.
We use cookies to ensure that we give you the best experience on our website. By continuing to use this website you are giving consent to cookies being used. View our privacy policy and terms of use for more details.