Invest in new
New Zealanders have always had an affinity for property investment – and with good reason. From income generation to capital growth, bricks-and-mortar investments have the potential to deliver outstanding results and sustainable returns.

Our Investor Ready Homes are the perfect choice for your first investment property or an addition to your growing portfolio.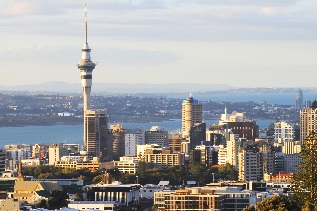 Desirable locations
We design master-planned communities in popular, rapidly growing areas of Auckland and Christchurch. Offering scope for both a healthy income and strong capital growth.
Healthy Homes
Our Investor Ready Homes meet or exceed current Healthy Homes Standards. We'll provide all the information you'll need to complete the paperwork when starting a new tenancy.
Low-maintenance
Because you're buying a brand-new property, you won't inherit any maintenance issues. Our homes are built to the latest codes and highest standards requiring minimal ongoing maintenance.
Peace of mind
Buying new means you get all new appliances, fixtures, fittings and more, each with its own guarantees and warranties. Many of our new homes also come with a Master Build Guarantee or are covered by a Body Corporate agreement - all backed by one of NZ's largest companies.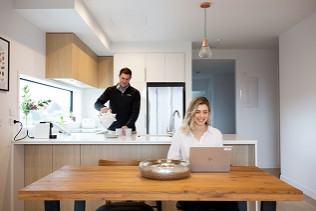 Attract great tenants
Brand new, healthy, warm homes are generally more attractive to tenants than older, colder houses and generally command higher rents.
LVR exempt
Our brand new homes are not subject to current Loan-to-Value ratio restrictions giving you the freedom to choose the finance structure that best suits your investment objectives.
View our latest Investor Ready Homes
Want to learn more?
Register here and we'll email you a copy of our "Invest in New" brochure & regular updates on new investment property opportunities.
I agree to receive future communications from Fletcher Living. I understand I can opt out at any time. View Privacy Policy
Thanks for registering, keep an eye on your inbox for future updates.
Why Fletcher Living
If you're in the market for an investment property, a brand new Fletcher Living home might be just what you've been looking for. From the wide range of quality homes we offer, to the simple payment terms, to the team of experts available to help you navigate the buying process. There are many great reasons why you should consider Fletcher Living.
Hear what our investors say
"We were impressed with both the outstanding quality and value of the apartments so we made an offer straight away. By the end of the day, we were the new owners. I actually loved the process, it was just so different from the traditional approach." - John Hutchinson, Atlas Quarter
""We want to spend time on our lives, rather than time managing the house, and Fletcher Living allows us to do that."" - Caleb Hoo, Auckland and Christchurch
"Quality homes, quality finishing and quality design
" - Christina Tan, Karaka
"Exceeded all our expectations, highly recommend
" - Brownyn Walker-Randall, Panmure
"Perfect! Well made, positive experience, amazing staff and support
" - Tanya Stone, Stonefields
We use cookies to ensure that we give you the best experience on our website. By continuing to use this website you are giving consent to cookies being used. View our privacy policy and terms of use for more details.