The pros & pitfalls of buying a completed new, resale or design & build home
Share
Get more Living in your inbox
Sign up to Living-news to receive top tips and inspirational content
Subscribe
Share

Home ownership is the cornerstone of the Kiwi dream…
It's also a hot topic, from land prices to build costs, house prices to housing shortages. If you're in the market for a home, the sheer volume of information coupled with the opinions and experiences of friends and family could leave you feeling overwhelmed and uncertain about what's right for you.
Should you buy a resale home? Should you design and build? What does a completed new home offer?
Buying a resale home
Location, location, location is often perceived as the big advantage with buying a resale home. In general this is all that is available in older suburbs.
As a purchaser the other advantages of buying a resale home are that you can clearly see the type of neighbourhood you're moving into before you buy (although this may change over time); the timeframe between finding your home and moving in can be significantly shorter than the time required to build a brand-new home and generally you can control this timeframe.
The biggest issue with house hunting is finding a home you can afford in a suburb you love, without too much compromise. No simple feat!
Some of the pitfalls of resale homes: the sheer variety of resale homes on the market can lead to a lengthy amount of time comparing and contrasting what's available and within your budget. A large number are sold by Auction – meaning you can invest a lot of time and money obtaining a building inspection report, a valuation report and then having your conveyancing lawyer review the title and LIM (both things you should always do before buying / bidding at an auction) only to miss out on the home on auction day. You also have a level of uncertainty surrounding whether your buying someone else's DYI mistakes.
Once you succeed in buying your resale home, inevitably there'll be work required to make it perfect for you. It's rare to move into your dream home without a list of 'to-do's' you plan to undertake over time. From painting walls to a new kitchen, a bathroom upgrade or landscaping. All of which adds time, cost and effort.. And that's before you make a start on general maintenance and repairs.
Design & build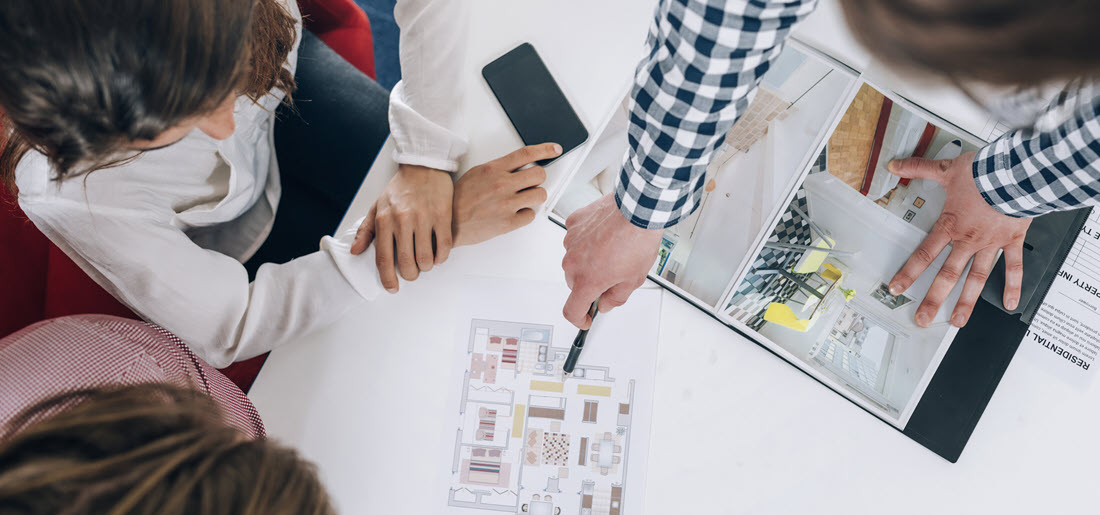 Designing and building your own home, tailored exactly for your lifestyle, can seem like the perfect solution.
From bespoke designs to standard floor plans, design and build offers the appeal and opportunity to create your very own dream home - without having to compromise (other than on price).
Once you're in, there's generally nothing to do, except the landscaping. Any worries about historical problems are eliminated. Brand new fixtures and fittings greatly reduce maintenance and repair costs for some time. And having been involved in the build process, you've invested a lot of time, energy and emotion in a home that meets your needs and lifestyle.
Finding the elusive section that's just right for your dream home may be a show-stopper for many. Depending on where you're searching for land, you'd be lucky to unearth a prime inner-city site in a desirable suburb on which to build a new home. In many regions, the reality is, you're more likely to find a section further out of town, or you'll need to buy an existing home and pull it down/re-locate it – to secure a site.
Design and build can also come with significant upfront costs. Land, civils, architectural plans, plan changes, engineering reports and consents all carry a cost throughout the build process. Consideration needs to be given to progress payments, unexpected build costs and rent or mortgage payments (possibly both) while the build is underway.
New builds can run over time and over budget. It's not often you hear people say they overestimated how much it would cost or how long it would take to design and build a new home.
And then there's the draw on your own time and the stress that comes with a new build, which can quickly throw you into the world of project management alongside your day job. Make sure you consult friends and family who have previously built a new home – you're sure to get a real sense of the process from them.
Unless you have connections in the industry or you choose to go with a reputable group home builder – finding the right builder, that you can put your faith in, can be like looking for a needle in the haystack. This is such a massive investment – you'll need to do your due diligence before you start. Make sure to ask for work examples from your builder– there's nothing better than a real-life referral and seeing their previous work to help clarify your decision.
A completed new home / spec build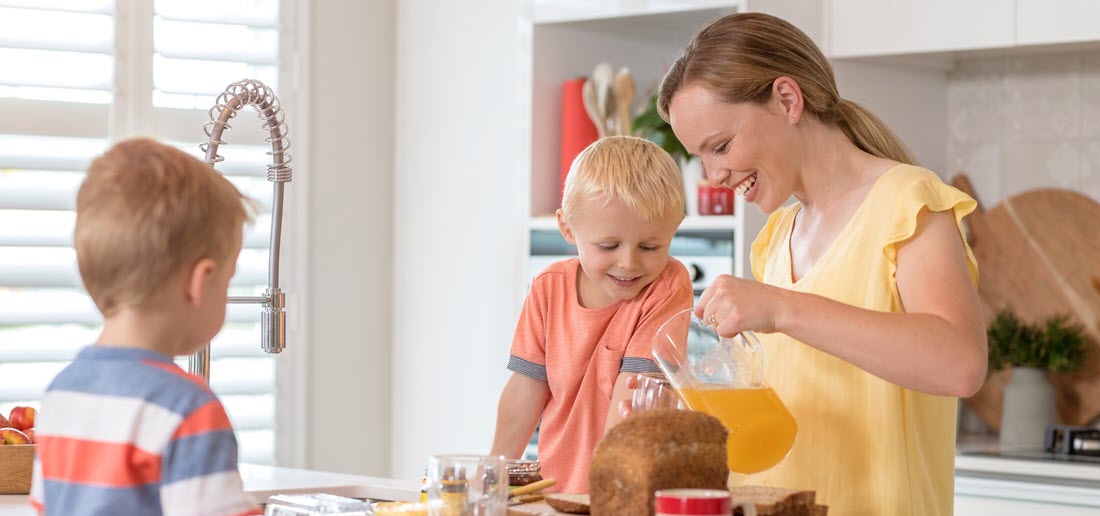 A third option is a completed, brand new home from Fletcher Living.
Unlike buying resale, you'll have the peace of mind of knowing you're the first to own and that you won't be buying someone else's mistakes or DIY handiwork.
You'll be able to walk through the completed home to experience exactly what it's like - before you buy. Staged showhomes help you to get a better sense of the space and an idea of how each room could work with your furniture in place. Then take a walk (or drive) around the new neighbourhood that has been master planned to ensure it supports a strong sense of community. From walkways and cycle paths, parks and playgrounds to streetscape designs which consider privacy and natural light requirements for each individual home.
You'll be buying all the modern comforts that come with a quality new build without any of the hidden costs. We do not use auctions as a sales method, as we believe our sales process ensures greater transparency of the final purchase price and provides greater confidence when seeking pre-approval from your bank.
As the home is complete – you can manage the move-in date, and because our expert designers have made the design and build decisions for you, you eliminate the countless decisions and stress that comes with building yourself – while still getting the brand-new home of your dreams.
The interiors have been designed with a variety of on-trend colour schemes – so you can not only choose the right one for you – but you can ensure it blends perfectly with your own furniture and unique style.
We've even completed the landscaping for you.
With a company like Fletcher Living, who have been building homes for over 110 years, the emphasis remains on quality workmanship, thoughtful design and homes that match the way we love to live today.
Low-maintenance and easy care, backed by a 10 Year Master Build Guarantee, and with locations across Auckland and Christchurch – with a Fletcher Living home you'll spend less time worrying and more time loving the home you're living in.
Find out more about our locations and homes for sale today.
---
Related content:
- 10 ways Fletcher Living makes buying your first home easy
- Your home, your canvas. Two homes – two different styles
- Top Tips for First Home Buyers
---
We use cookies to ensure that we give you the best experience on our website. By continuing to use this website you are giving consent to cookies being used. View our privacy policy and terms of use for more details.