Why buy a new build home?
Our homes are low-maintenance, easy to care and come complete with modern appliances from trusted brands – We've even completed the landscaping for you.
Our expert designers have made the design and build decisions for you, eliminating the countless decisions and stress that comes with building yourself – while still getting the brand-new home of your dreams.
The interiors have been designed with a variety of on-trend colour schemes – so you can not only choose the right one for you – but you can ensure it blends perfectly with your own furniture and unique style.
We understand that life is meant to be enjoyed. And in our brand-new homes, you'll be able to do that the moment you walk through the door. Spend less time worrying and more time loving the home you're living in.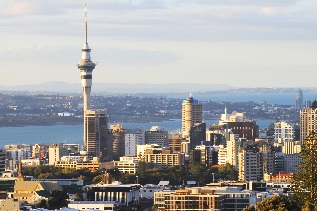 Desirable locations
We design master-planned communities in popular, rapidly growing areas of Auckland and Christchurch.
Low-maintenance
Because you're buying a brand-new property, you won't inherit any maintenance issues. Our homes require minimal ongoing maintenance.
Peace of mind
Buying new means you get all new appliances, fixtures, fittings and more, each with its own guarantees and warranties.
Homes for sale
View the range of Fletcher Living homes that meet your budget in each of our locations.

Auckland
Homes under $800,000 - View homes
Homes under $1 Million - View homes
Homes over $1 Million - View homes
Why Fletcher Living
If you're looking for buying a property, a brand new Fletcher Living home might be just what you've been looking for. From the wide range of quality homes we offer, to the simple payment terms, to the team of experts available to help you navigate the buying process. There are many great reasons why you should consider Fletcher Living.
Read what our customers say
"We were impressed with both the outstanding quality and value of the apartments so we made an offer straight away. By the end of the day, we were the new owners. I actually loved the process, it was just so different from the traditional approach." - John Hutchinson, Atlas Quarter
""We want to spend time on our lives, rather than time managing the house, and Fletcher Living allows us to do that."" - Caleb Hoo, Auckland and Christchurch
"Overall community, location, price, the fact the home included all the modern home appliances, friendly sales team, quality of house, established Fletcher reputation.
" - Aditya, Waiata Shores
"It has been an amazing experience dealing with Fletchers. Everything has been so smooth and easy, and we are in love with our new home! We love that the design of the house is so well thought out, everything is made from quality materials and you have such peace of mind knowing that everything is under warranty.
" - Caitlin, Ormiston
"Were very pleased with the design and layout of the home both inside and outside including the off street parking which this home had.
" - Patrick, Hobsonville Point
We use cookies to ensure that we give you the best experience on our website. By continuing to use this website you are giving consent to cookies being used. View our privacy policy and terms of use for more details.