Our home typologies explained
Share
Get more Living in your inbox
Sign up to Living-news to receive top tips and inspirational content
Subscribe
Share
What type of home is right for you?
A home is far more than just a place to lay your head. It's where you entertain, relax, find inspiration, follow your passions and spend time with your family.

Whether you're buying for the first time, looking for your next home, or an investment property, it's good to get an idea of what sort of homes are available and how they might suit your lifestyle.
Moving on from the quarter-acre life
For decades much of the Kiwi lifestyle was based around the quarter-acre section introduced by early European settlers. It typically measured 20.1m frontage by 50.23m deep and became to represent the New Zealand dream.
There was room for a sizeable home, room to grow your veggies, and a place for the septic tank, as main sewerage was not everywhere in the 1960s.
But times have changed, our lives have got busier, and we now value our free time more than ever. So, while there is still a nostalgic yearning among many Kiwis for the quarter-acre life, the reality is…we don't want to mow it!
All the same, the desire to have space around us still exists and modern homes each have different ways of achieving the same result. Let's look at the options.
Stand-alone homes
If you're wanting to replicate the "quarter-acre section dream" then a stand-alone home is the answer. These homes can be either single or two levels and are surrounded by a good-sized, private yard with plenty of room for the kids (and the pets) to play, or for you to entertain. With 2-5 bedrooms, they can include a study or media room and have great flows through the house to the outdoors. They are the perfect modern family home, with open plan living and that all-important garage. Stand-alone homes are freehold, though in some urban areas, they can be on cross-lease sections – and share a driveway, for example.
Terrace or Duplex Homes
Let's start with the difference. A terrace is a row of homes, each connected by an inter-tenancy wall (also known as a party wall). These typically range from two to three storeys.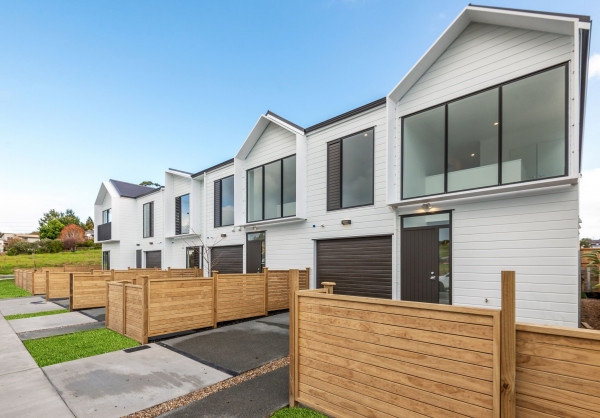 A duplex, also referred to as a semi-detached, are two homes side-by-side, joined by an inter-tenancy wall. Sometimes, the shared wall can be between the two garages – but that is not always the case. Generally, duplex homes are single or two storeys.
So what's similar?
Both homes offer a great lock'n'leave alternative, on a smaller, low-maintenance section. They can include anything from 1-4 bedrooms and have all the latest soundproofing and insulation technology as well as great flows to private outdoor spaces.
They are popular with downsizers, young families, and active people who want to spend their weekends on activities they enjoy – rather than maintenance around the home and section.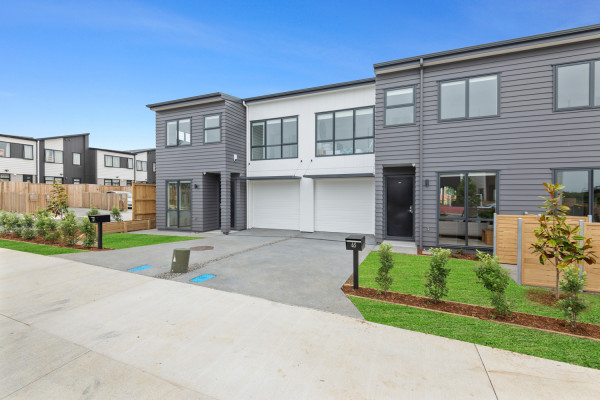 Apartments
When you really want to be in the heart of the action, then an apartment could be just the property for you. No gardening, building maintenance is taken care of by the body corporate – just all the pleasures of modern living in a warm, light-filled home. Sit on the balcony, enjoy the view or a touch of sun – leave for work knowing your home is safe and secure.
With 1-3 bedrooms, our freehold apartments are perfect for first time buyers, singles, and retirees looking to cash up their large family home for something more manageable.
Apartments can be leasehold (you own the apartment but lease a share of the land from the landowner) or freehold title (you own the apartment and a share of the land the building sits on) both include an annual body corporate fee to cover maintenance of the public shared spaces.
What's next?
Housing trends will continue to evolve as cities and towns become more populated and homeowners look for alternative ways of living. 30 years ago, few New Zealanders would have heard of, let alone purchased a terrace home. Now, terrace homes make up 30% of new consents issued each year in New Zealand.
Internationally, many cities around the world are looking for new housing alternatives to cope with a growing population. Green homes, tiny homes, or small-footprint homes are being proposed as a way of solve both space and environmental issues.
Ready to find your dream home? Click here.
---
We use cookies to ensure that we give you the best experience on our website. By continuing to use this website you are giving consent to cookies being used. View our privacy policy and terms of use for more details.