Easy living meets timeless style and sophistication
Share
Get more Living in your inbox
Sign up to Living-news to receive top tips and inspirational content
Subscribe
Share
Embarking on a new life chapter, demands a new way of living but it doesn't mean you need to compromise on life's luxuries.
Our interior designer Carol Morrison has ensured you won't in this home styled to celebrate easy modern living while retaining a strong sense of style and sophistication.
Open plan kitchen / dining / living
Touches of glamour are the hallmark in this part of the home.
Making a striking first impression is the stylish Designer brand wallpaper in the entranceway. The floral pattern in black and gold tones will surprise and delight before drawing you into the rest of the home.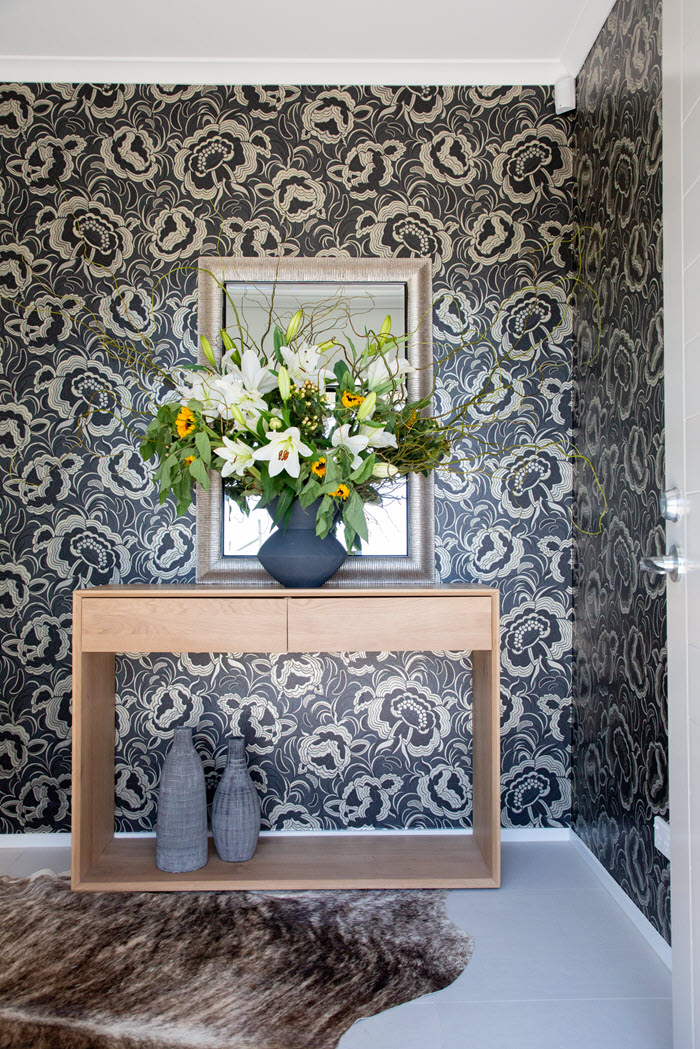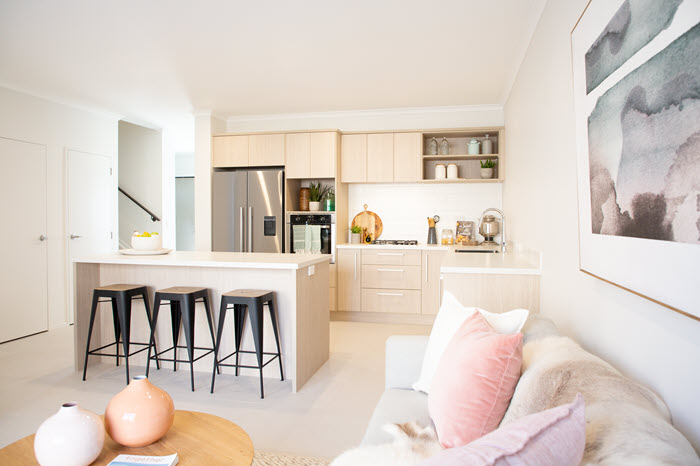 Warm whites and natural timber finishes combine throughout the rest of the open plan living area to create the perfect backdrop for pops of colour. Accessories in soothing, pale pinks combine beautifully with coral tones and shades of blue to bring warmth and a sense of calm.
Overall this is a versatile open space designed to encourage entertaining in a family-friendly environment.
Carol's Top Tip: a 90% white palette with 10% colour is big in 2019. Our neutral backdrop gives you plenty of scope to bring through your favourite colours, textures and accessories to create a light, bright, comfortable space like this one.
Separate Lounge
Understated luxury provides the perfect backdrop to display treasures and memories in this light, bright, inviting room.
Beautiful white shutters have been installed in all North-facing windows to showcase and embrace the impressive green this location has to offer while protecting privacy.
From here, take time to relax and unwind on the private courtyard – another space that makes the most of the green surroundings but won't require endless hours spent weeding your own garden or mowing unruly lawns. Instead, simply relax and enjoy time with friends and family.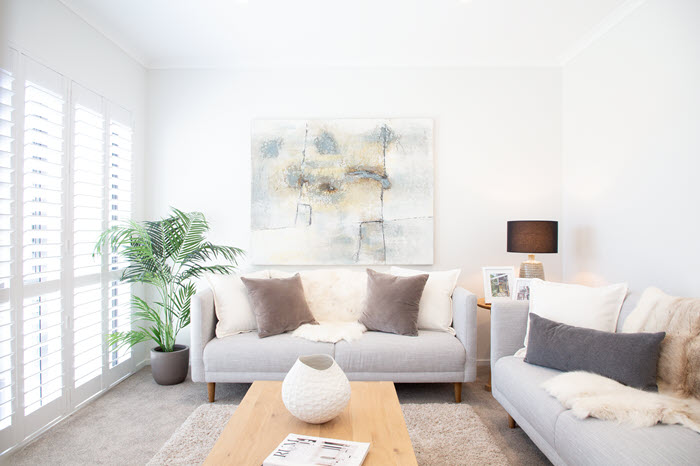 Bedrooms
An elegant feature wall, coupled with shutters and sheer drapes in neutral tones, create an inviting, relaxing master bedroom with a touch of luxury.
A spacious, comfortable second bedroom will easily accommodate visiting friends and family. Accents of burnt yellow create dramatic, eye catching pops of colour in this room.
The versatile third bedroom in this home has been set up as a very handy home office. Uncluttered and functional this space will also serve as overflow for extra guests.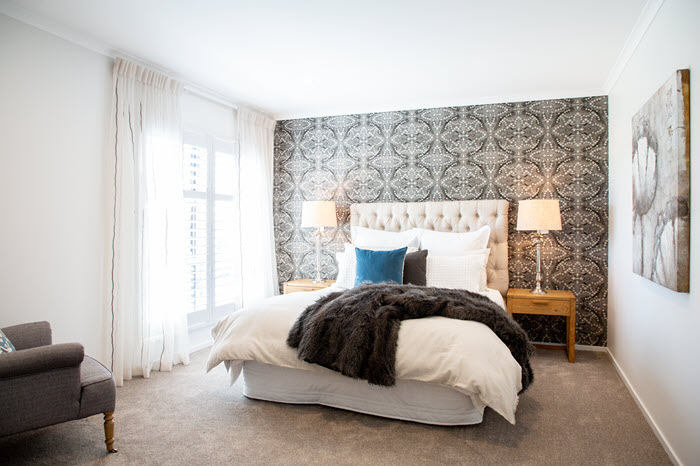 This home optimises easy living while retaining a strong sense of style and timeless luxury.
---
We use cookies to ensure that we give you the best experience on our website. By continuing to use this website you are giving consent to cookies being used. View our privacy policy and terms of use for more details.