#chchswing makes living insta-famous
Share
Get more Living in your inbox
Sign up to Living-news to receive top tips and inspirational content
Subscribe
Share
A new art installation in Christchurch is proving popular with New Zealand's Instagram community thanks to Fletcher Living's latest project with their Placemaking partner Gap Filler.
In the heart of the Garden City's CBD, near the corner of Gloucester and Manchester streets, sits a pair of giant orange swings. But this isn't just any ordinary playground.
The two large angular frames, which the swings hang from, are designed to look like photo frames and are aimed at attracting people who post photos to social media.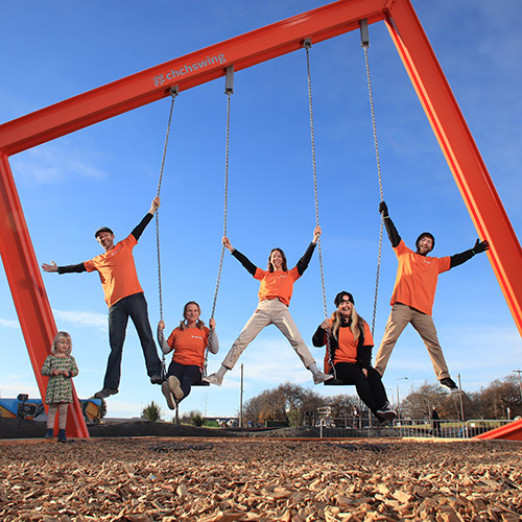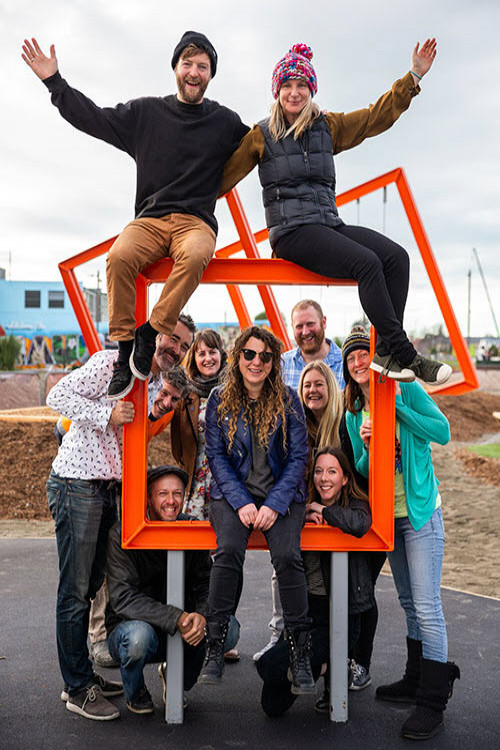 The idea for the #chchswing came about after social enterprise group Gap Filler consulted with local teenagers who wanted fun spaces in the city that they could post about online.
"It's great to see another activation from our 'Placemaking at One Central' programme open in the heart of the city. Alongside the pump-track, basketball court, hammock forest and the mini-golf, the swings are another fun and healthy activity that we have introduced through our partnership with Gap Filler, for use by the growing community in central Christchurch," says Fletcher Living Canterbury Community and Stakeholder Manager Mark Doyle.
To launch the swings, the team hosted a 'swingathon' on Saturday 22 June, where members of the public were encouraged to mark the shortest day of the year with a spot of playtime. At least one person was on each of the three swings from sunrise to sunset.
In attendance was New Zealand's own swing expert, Charlie O'Brien, 16, who broke the world record for the longest marathon on a swing back in April, in Napier.
Charlie had a go on Christchurch's latest attraction and rated the swing "much better" than the one he sat in to complete the world record and especially liked the option of either a hard or a soft seat.
Gap Filler co-founder Ryan Reyolds said it took "a lot of effort" to get the biggest swing going, but "man, once you do, it had me laughing out loud. You must get at least three metres off the ground. It certainly brings out your inner-child.".
The bespoke swing was designed by Pippin Wright-Stow of F3 Design, who has been involved with some of Christchurch's quirky, creative projects. He designed the rooftop Sky Playground at Cathedral Grammar School, as well as Gap Filler's Super Street Arcade and Dance-O-Mat. Of the swing he says:
"It's a playground swing with a twist...and a tilt!. We set ourselves a real challenge to utilise a forced perspective spot where the frames act as a twisted square format Instagram-able surround. It's been so much fun working on a brightly coloured sculptural project that brings joy to those exploring the burgeoning inner-city," he says.
The #chchswing is just one of a suite of temporary, placemaking projects for the One Central development under the banner of Placemaking at One Central, a partnership between Fletcher Living and Gap Filler. The projects span the five blocks between the Margaret Mahy playground and Lichfield Street and include a half-basketball court, a heritage mini-golf course, community car parks, a bike/scooter pump-track, a slackline park, a hammock park, as well as hosting several music and community festivals and events.
---
We use cookies to ensure that we give you the best experience on our website. By continuing to use this website you are giving consent to cookies being used. View our privacy policy and terms of use for more details.