A collaboration with Pearson + Projects
Read time: 6 mins Interior Design
Fletcher Living | 17 July 2019
Share
Get more Living in your inbox
Sign up to Living-news to receive top tips and inspirational content
Subscribe
Share
You might recognise husband and wife duo, Alice and Caleb winners of The Block NZ 2013. If you've followed their journey, you'll know that they're big home renovation enthusiasts.
So, you may be wondering how this fits in with Fletcher Living.
Meet Alice's younger brother, Christopher Goldsbury who purchased his first home in Christchurch. But it's not a renovation project, it's the complete opposite - a brand-new, three-bedroom home by Fletcher Living.
While he may be a new home owner, he doesn't own anything to go into his new home. He has complete blank canvas to furnish and no idea how to do it!
That is where Pearson + Projects steps in. Alice as the personal interior stylist to help Chris select new appliances, shop for furniture and add some personal design touches to his new home. Caleb as the project handyman, to help Chris put together flat pack furniture, hang artwork and install new blinds.
Will Team Pearson help Chris discover his own interior style to make his home "Christopher's Pad"?
Watch the videos below to find out!
Part One: The Story
Part Two: The Design
Part Three: The Reveal
Chris' Testimonial
To read more about Christopher's pad and read other room reveals – head to: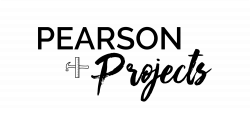 https://www.pearsonandprojects.com/christophers-pad
---
We use cookies to ensure that we give you the best experience on our website. By continuing to use this website you are giving consent to cookies being used. View our privacy policy and terms of use for more details.