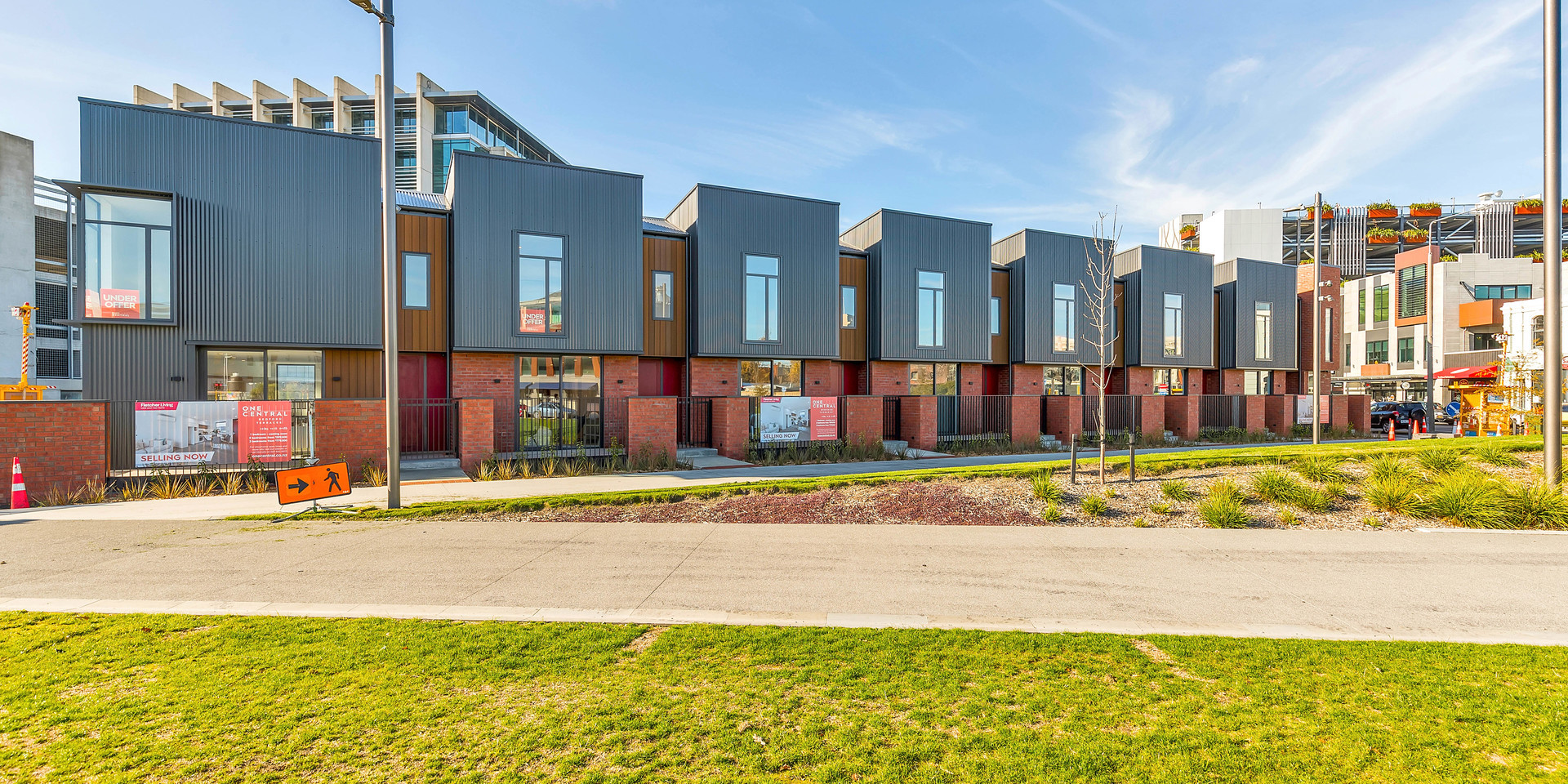 Bedford Terraces
Design overview
These 50 unique one to three bedroom homes are placed in an enviable location and are set within a series of beautiful laneways and private courtyards. With layouts designed to create light and warm open plan living, floor to ceiling windows and high studs, each leading onto its own outdoor space adjacent to the private resident's courtyards.
Designed by leading architect firm Architectus (who also worked on Turanga and the Christchurch Bus Interchange). Modern, comfortable and well designed, there's something for everyone, right in the heart of the city.
Come to life in central Christchurch
Make your mark in the heart of Christchurch's city centre by securing your place in the Bedford Terraces now. These carefully constructed, modern one to three bedroom homes are bound to go quickly, offering enviable laneway living linking you to some of the city's best community features, eateries, cafes, entertainment and shopping.
With ample green spaces and key entertainment projects in surrounding areas such as Lichfield Courtyard, The Crossing Mall, Little High, EntX and the planned Multi-Use Arena, this location is sure to only increase in appeal, making Bedford Terraces a great option for living both now and in future.
The best of city life
Located on the corner of Rauora Park and Lichfield Street, in the midst of Christchurch's best bars, restaurants, cafes and shopping from Little High to The Crossing; Bedford Terraces place you right in the action and gives you every opportunity to soak up vibrant city life.
We use cookies to ensure that we give you the best experience on our website. By continuing to use this website you are giving consent to cookies being used. View our privacy policy and terms of use for more details.