Pounamu Apartments
Design Overview
Our first block of residential units are now open for viewing by appointment. Pounamu Apartments consist of 8 architecturally designed, three level walk up, 1 & 2 bedroom residences.
Set amid the Maungarei Spring Wetlands on Barbarich Drive, Paletton Precinct offers a unique and tranquil setting nestled within a vibrant, urban village that is Stonefields.
Pounamu Apartments will be the first of our four apartment buildings to be released to market in Paletton Precinct.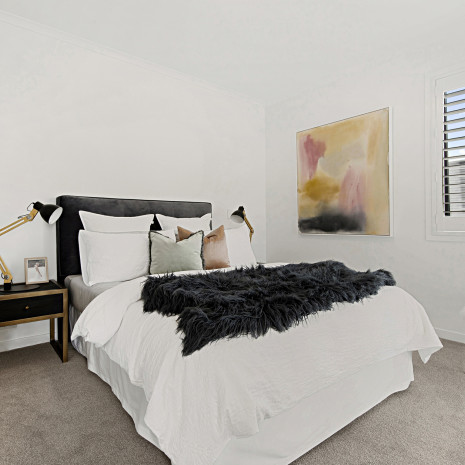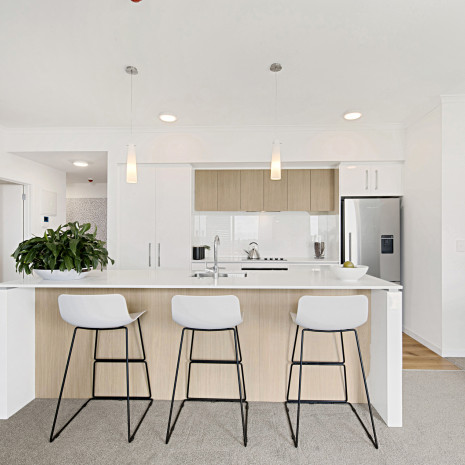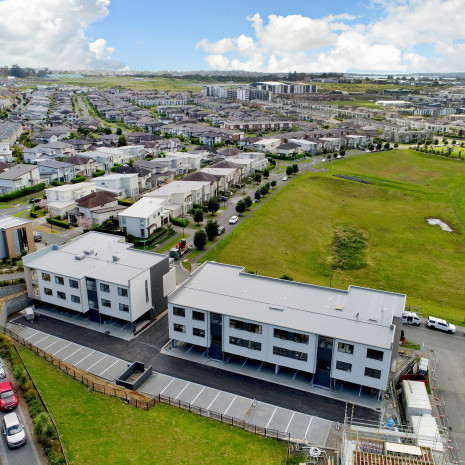 Features:
1x 1 bedroom residential units
7x 2 bedroom residential units
Open plan living
Fisher & Paykel oven, cooktop and dishwasher
Generous balcony living
Private and secure entry
Double glazing
Floor to ceiling windows
Caesarstone benchtop
Boston wardrobe organiser
Minimum 1 car park available for each unit
Storage locker (avail. on selected units)
Floor Plan Explorer
Please select level and number of bedrooms to filter.
CLICK HIGHLIGHTED APARTMENT TO VIEW APARTMENT FLOOR PLAN
CLICK HIGHLIGHTED APARTMENT TO VIEW AND DOWNLOAD APARTMENT FLOOR PLAN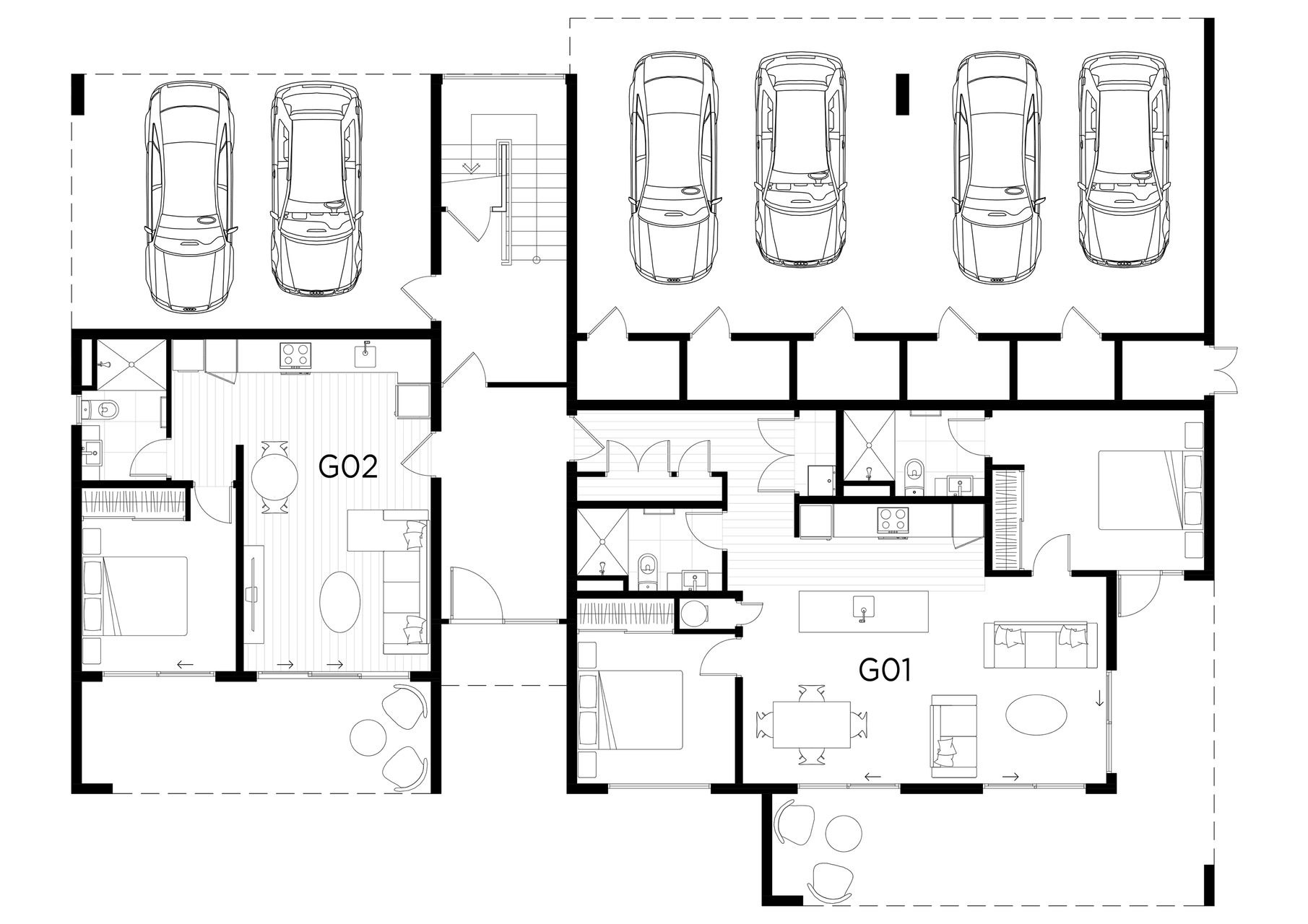 Apartment G01
SALES SUITE
2 bedrooms
2 bathrooms
2 car parks
Total floor area ~ 113m2
(including deck)
Car Park Map
Apartment G02
SELLING NOW
1 bedroom
1 bathroom
1 car park
Total floor area ~ 63.5m2
(including deck)
Car Park Map
We use cookies to ensure that we give you the best experience on our website. By continuing to use this website you are giving consent to cookies being used. View our privacy policy and terms of use for more details.